Remanufactured Transmissions Available Today
Remanufactured Transmissions
Don't give up your transmission just yet. Gearhead Engines and More offers a wide range of drop-in, high-performance transmissions for sale.
You'll get better-than-new quality for a great price.
CRATE Transmissions
Gearhead Engines offers a complete lineup of crate transmissions, including:
700R4 transmissions
4160E transmissions
4180E transmissions
Turbo 350 transmissions
And far more!
Get Back on the Road FAST in a Few Easy Steps
1.
Find a reman transmission for your car, truck, or SUV.
3.
Order the transmission that's right for your needs.
4.
Drive away confident and smiling!
Great response times and fast, nationwide delivery!
At Gearhead Engines,  we have access to over 5,000 assembled and ready-to-ship automatic transmissions. We also have a large stock of manual shift transmissions.
If we don't have a unit ready to go we can usually build one — automatic units take 3-4 business days to build and manual-shift units take 1-2 days to build.
We know that time is money, so we developed a nationwide distribution network that makes shipping anywhere in the 48 states a breeze!
Need it shipped out of the country? No problem. We've got the fastest delivery and cheapest rates to over 800 locations worldwide.
Four Great Reasons to GO with Gearhead!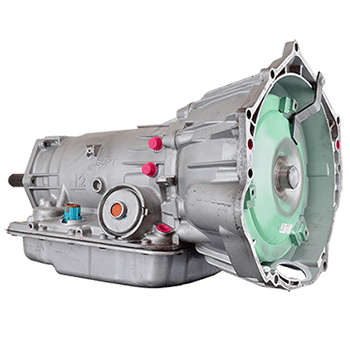 Remanufactured transmissions are not the same as "rebuilt ."
Gearhead transmissions are remanufactured to pass or exceed the same specs that new units do.
Breathe easy with the best warranty in the industry.
Our transmissions come backed by the best warranty in the industry with no fault options.
We exceed expectations. 
We're here to provide you with personalized assistance at each step, from ordering to installation.
Enjoy fast and nationwide shipping and no-hassle returns.
We deliver to the lower 48 states for free and have a cost-effective delivery network for orders that go worldwide.
Find your remanufactured transmission!
A Step Above the Competition
What separates a Gearhead Engines transmission from our competition, starts at our remanufacturing plant. Gearhead Engines machinists and technicians specialize in the transmissions that they know best.
Your 700r4 transmission is built by a 700r4 specialist, assembled using the "unit-build" process specifically for its intended use.In simpler terms, our technicians know that a 4L60E for a Camaro is different than a 4L60E for a truck and each is assembled for that vehicle.
Having trouble finding the transmission you need?
Certain units that are obsolete or only available through a dealer for extra-high prices can make getting your car back on the road a pain.
In the unlikely event that we can't build what you need, we can probably find  a low-mileage used unit at a great price. We've also got access to a nationwide network of auto-recyclers to make searching for the right transmission a breeze.
Rev Up Your Ride!

If your answer to any of these questions is YES,
then it's time to GO with Gearhead!